The RevTones... a San Francisco Bay Area rockabilly trio, playing red-hot original songs and great rockabilly songs from the 50's onward....
UPCOMING SHOWS:
---
Sep 6: THE MILK BAR
with the ChopTops, the Pendletons, the Rock n Roll Rubys - 1840 Haight St, San Francisco, CA

Sep 13: PRIVATE PARTY
Willits, CA

February 14-16,2015: SACRAMENTO AUTORAMA
Cal Expo, Sacramento CA

May 23,2015: WEST COAST KUSTOMS CRUISIN' NATIONALS
Santa Maria, CA

June 20,2015: PETE PAULSEN MOTORSPORTS - HOT ROD PARTY
French Camp,CA

MORE DATES COMING, STAY TUNED....
---
DON'T FORGET.. Check out our live videos at Youtube, and visit us on Facebook and Myspace

REVTONES NEW CD "19 MILES" IS OUT!!!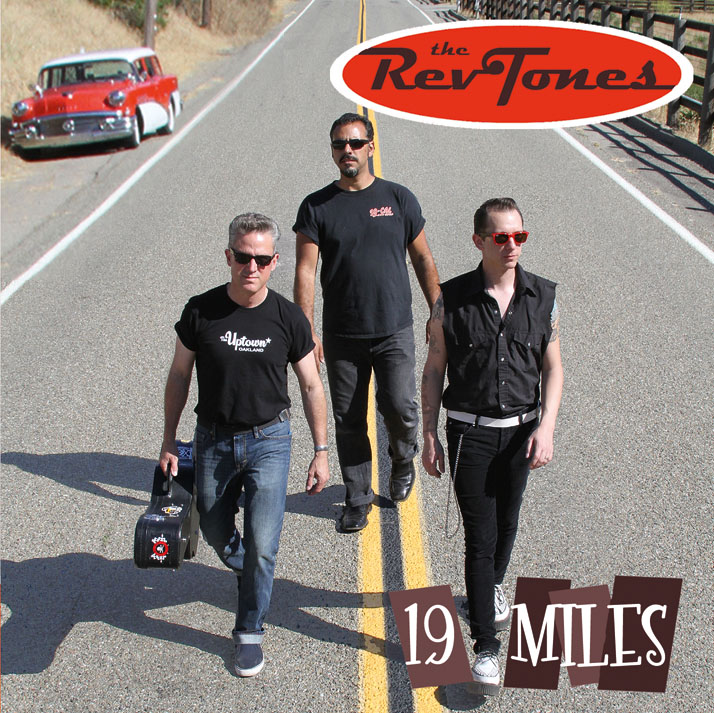 AVAILABLE AT CDBABY.COM, iTUNES, BAY AREA MUSIC STORES, AND AT EVERY REVTONES SHOW