The RevTones... a San Francisco Bay Area rockabilly trio, playing red-hot original songs and great rockabilly songs from the 50's onward....
UPCOMING SHOWS:
---
April 26: KUSTOMS BY SPENCE
12-4pm, 251 SHELL LANE UNIT J, Willits, California 95490 Willits CA

May 2: THE MOJO LOUNGE
3714 Peralta Blvd, Fremont, 9:30pm
510-739-1028

June 14: 8th ANNUAL KING OF THE COUNTY BBQ AND MUSIC FESTIVAL
1:25pm, Martinez Waterfront Park, afternoon show

Aug 15: GUNNISON CAR SHOW
5pm to 9pm Gunnison, CO

February 2015: SACRAMENTO AUTORAMA
Cal Expo, Sacramento CA

MORE DATES COMING, STAY TUNED....
---
DON'T FORGET.. Check out our live videos at Youtube, and visit us on Facebook and Myspace

REVTONES NEW CD "19 MILES" IS OUT!!!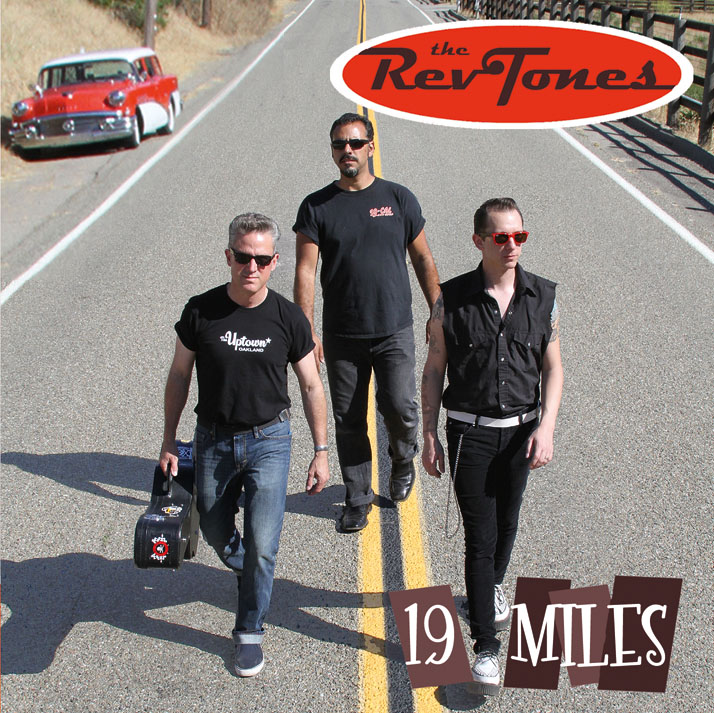 AVAILABLE AT CDBABY.COM, iTUNES, BAY AREA MUSIC STORES, AND AT EVERY REVTONES SHOW